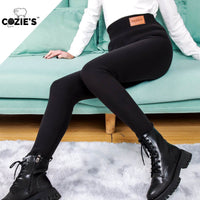 THE WORLD'S SNUGGLIEST, COMFIEST & MOST STYLISH LEGGINGS ARE HERE!
Give your legs a stylish snuggle with Cozie's™. We've created the world's warmest and comfiest leggings designed for both comfort, with our comfort stretch technology, and style with leggings that can be paired with formal attire for that perfect date or informal wear for that night by the fire. 
MADE USING THE FINEST, ULTRA-SOFT SHERPA FLEECE TO HUG LIKE AN UGG!
Let's face it girls, winter is here and we always freeze our tooshes off. That's why Cozie's™ are lined using the finest and highest quality fleece that is ultra soft and comfortable.
This means your legs stay warm and give you a hug like an Ugg!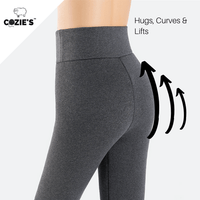 ADDS SHAPE FOR THE PERFECT FIT
Our comfort stretch technology adds extra lift giving you curves in all the right places, and our high waist keeps everything neatly tucked in too.
See, we've literally thought of everything!
WE'RE COZY with COZIE'S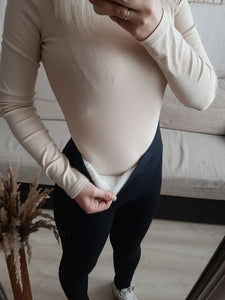 THEY REALLY DO "HUG LIKE AN UGG"
"I don't normally leave reviews but I just had to. These are the best leggings I've ever owned. Thanks guys.
—Leesa G., Toronto, Canada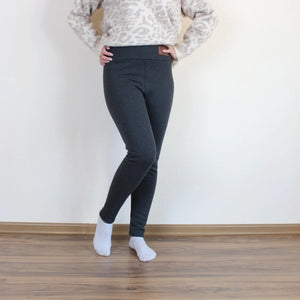 I LIVE IN THEM NOW
I'm a UK size 10 and got the medium size. They fit like a glove and keep me warm. I'm going to get the grey pair I like them that much.
—Pamela T., Brighton, UK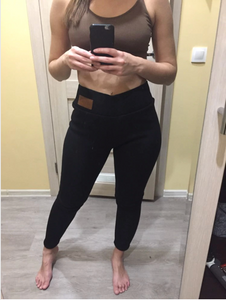 SUPER COMFY
They feel so soft against my legs and the lining is amazing. It gets cold here in winter and these keep me warm, and they look good too.
— Kate P., Omaha, US